In MauGifts we like so much to use wool from different breeds of lambs. For doll hair, my favorite is the breed bred in the UK- Teeswater. Recently, a piece of news caught my attention and I decided to share it here with you so it also remains as an interesting thematic addition to the site.
It's about the world's most expensive lamb – 6 month old Texel lamb named Double Diamond. It has set a new world record price after being sold at auction for almost 368,000 pounds ($666,042) in Scotland.
Previous record was set in 2009 for lamb of the same breed named Deveronvale Perfection – 230,000 pounds ($307,000.) The new owners hope to recoup their investment through breeding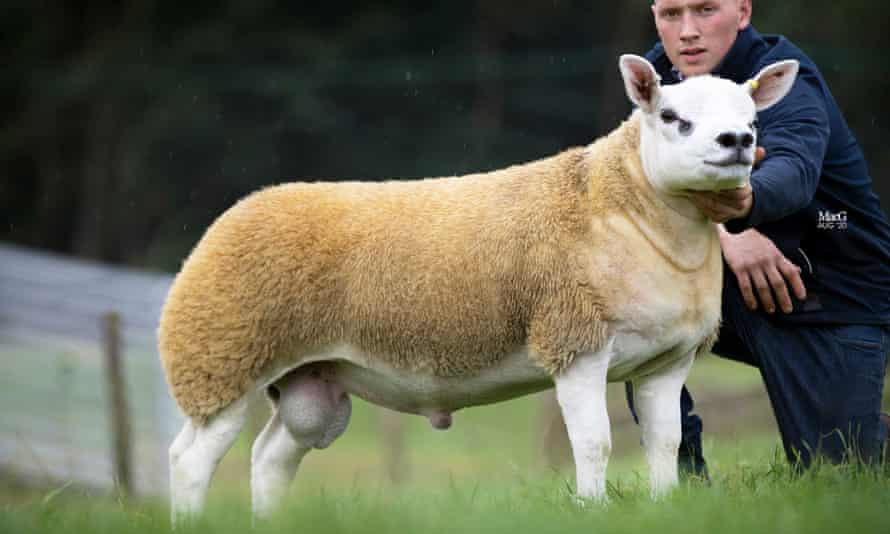 "It was more nerve-racking than excitement," the new owner Aiken said. "We knew it was going to be something really special. He was just an outstanding animal, backed up by all the best genetics. There was about seven or eight people who really, really wanted him and that's what led to the price. We had to pay that amount of money to get the genetics."
The lamb was sold by Charlie Boden and family from their Sportsmans flock in Cheshire.
Texel sheep is not a rare breed. It originate from a small island off the coast of the Netherlands and regularly sell for five-figure sums.